In Spanish clic in the next: -  EL METODO IADCRO. LA IMPORTANCIA DE LA DIFUSION PARA CONSEGUIR MODIFICAR LA LEY PPP  - In Spanish        
          IADCRO METHOD. THE IMPORTANCE OF THE DIFFUSION TO SECURE TO MODIFY THE BSL.
            EXPLANATION OF THE IADCRO PROTOCOL BY MARIANO PEINADO
I would like to share with you a telephone conversation held today with a fan, which I believe will provide a different side of the work done by IADCRO. At the same time, I believe that it should clarify questions or doubts held by some collaborators.
It is my consideration that for a proper and just understanding of the role held by IADCRO, collaborators, members, animal lovers, sympathizers, etc., should understand why we need them and the reasons behind their efforts in defending certain breeds and their crosses unjustly categorized as PPP (Potentially Dangerous Dogs) and all those dogs who, due to their physical characteristics, are included in the Annex II of said PPP law thus tarring them with the same negative stigma.
I had a telephone conversation today with an individual, who commented that it would be a good idea for IADCRO to put a legal claim against the PPP law. My answer was that would not be appropriate, and, after explaining the reasoning, was able to bring him around to our point of view. I hope the following explanation clarifies why it would not be convenient to contest the PPP law (PPP = BSL in Spain).
There are two fundamental reasons against contesting the Act
The first is the fact that it has already been attempted and those who tried ran headlong into the machinations to prevent any changes to the law of those behind the law. The Veterinary Association of Madrid (AMVAC) in conjunction with the Veterinary Association of Barcelona (ACUAC) put a claim against the PPP law shortly after its being put into effect in 2002 with a completely sterile result. 
The second reason, again claiming against the PPP law, is one of an economic nature.  My finances do not allow me to pay the cost of lawyers, solicitors, the judge and all the other costs incurred in a trial of these characteristics.  Also I ask myself "why misspend money which I don't have?" knowing beforehand that we were not going to achieve anything given the existing machinations from a specific sector with powerful influence.  If not, just ask the veterinary associations (AMVAC and ACUAC) who contested the law back in 2002.
I believe you will all be in agreement with me in that it is not convenient to direct our efforts in contesting this PPP law after taking in to account the previous arguments.  My policy in IADCRO is to not take a penny in the form of aid, membership dues, donations or institutional grants that might oblige me to do things against the animals if you wish to continue receiving said funds.  This goes against the philosophy of those of us who form IADCRO; we have a very clear concept of working to help animals without profit.  That our conscience is clear with the good work done in defence of some innocents and their responsible owners is the best payment we could receive.  One other point:  to collect funds to defend animals, carries, in my opinion, frequent misunderstandings with third parties, who confuse and cast dispersions on the noble efforts to achieve the object of our campaign. 
It is for these reasons that I do not wish to have any financial movement within IADCRO.  Not one cent.  It is true there are large economic costs generated in order to help carry out the work of IADCRO, which are covered 100% out of my own pocket (except in two specific occasions by my friends Iñaki and Oriol – thank you) since this campaign against certain breeds began in England in 1991 and up until now.  In these times of financial crisis which involve us all, and in my particular case I can do no more much less misspend it on contesting the PPP law knowing beforehand and with certainty that it will serve no good, I am sorry for those who do not understand. 
Beside the economic factors, and after analyzing the situation after taking in everything stated so far, it became clear that the only way of possibly modifying the PPP law in Spain, Argentina or wherever, is using the IADCRO method; even more so when observing how some Associations have attempted various methods over the course of the years to modify said law without being able to do so. Since I began this arduous but gratifying battle, as is the defence of innocent animals in 1991, in order to modify laws of the nature of the PPP law (Perros Potencialmente Peligrosos), the BSL (Breed Specific Legislation) or the DDA (Dangerous Dog Act), I had not managed to win anything in favour of these breeds until July 4 2008 when I began to apply the IADCRO method (with the exception of a personal achievement which was to stop the prohibition in Spain of the American Pit Bull Terrier in 1991 after a meeting held with the ex-Minister of Agriculture, Fishing and Farming).
After starting to use the IADCRO method, have modified these laws in Holland, Italy and the Bermudas.  This method consists of paying a minimum, uniting all animal lovers, especially fanciers of the breeds that might be affected (but in a "real" way, as opposed to just paying mere lip service), to act together to pressure the government, making a reality out of the phrase "there is strength in unity" .  
You may ask "how do we pressure?"  By putting in to motion the IADCRO method, which consists of pressuring by simple but efficient means in areas where money is not necessary.  I mean by spreading the information from IADCRO by any means available, by word of mouth through our contacts, friends, family members, means of communication, public internet forums (on dogs, animals, nature, human rights, etc.), so that the information reaches the maximum number of people possible and that they understand the injustice that the government is doing in prejudice of hundreds of thousands of noble animals and their responsible owners, for the simple fact of belonging to one or other breed of dog and their crosses.  This will apply pressure to the Spanish government but also make us stronger; it will also strengthen IADCRO to fight and generate pressure on the governments in other countries who have similar laws of the nature of PPP or BSL.   The IADCRO method has brought about excellent results in other countries to help end laws such as PPP or BSL as for example in Holland, Italy or the Bermudas.  Why should it be any less in Spain, Argentina or any other country? 
The PPP law has been modified in Holland due to its inefficiency after being brought in to power in 1993.
http://www.odt.co.nz/news/politics/9526/breeders-question-use-dog-ban-after-failure-netherlands
Papers regarding Pit Bull Law Holland.
The Report of the Committee of Wise led to the amendment of the law. This report was an investigation into the actual number of breeds of dog bite incidents. It was clear that the American Pit bull Terrier is not in the top 3.

Links of these documents. Here are all documents that led to the creation of legislation and the abolition. These are all Parliamentary documents of the Holland State: http://www.lejoiedevivre.org/kamerstukken.html

The report which led to the amendment of the Law can be found here American Pit Bull Terrier "Dog Bites in better perspective: http://www.box.net/shared/iqj110lfxp
Also the link to the movie channel at youtube: http://www.youtube.com/givenchy2007?gl=NL&hl=nl
In that video is the first American Pit Bull Terrier shows in the Holland after the end of the American Pit Bull Terrier law. Also movies from the demonstration against the law en the fight for getting the dogs back by there owners, and the terrible things that they did with our dogs.
The PPP law has been modified for inefficiency in Italy.
http://italymag.co.uk/italy/politics/scraping-dog-blacklist-proposed http://www.iadcro.com/italia.html
The PPP law has been modified in Bermuda due to inefficiency.
http://www.iadcro.com/bermuda.html
I am 100% certain that joining together through IADCRO and applying our method in the same manner that we have been applying it for quite a while in other countries and which have provided good results, will be the major reason by which the PPP law will be modified in Spain and in any other country.  It is all a question of time, patience and how long it takes for dog lovers and defenders of the rights of animals and of just causes to unite. The IADCRO method is differentiated by its simplicity, without having to spend anything and its notable effect, by the pressure that is generated against the government and in benefit of a just cause.  The massive diffusion of information from IADCRO will help convince citizens of any country, in this case the citizens of Spain, how politicians that we have voted in to power to govern us, as in the case of the PPP law, by fomenting and cruelly subjecting to extinction a variety of noble breeds of dogs, making their impotent before the law, solitary and responsible owners sick This does not correspond with these times of such great cultural and intellectual advancement in the year 2010; it does not even correspond to that of the Middle Ages.  
The massive dissemination of the method developed by IADCRO by all of us who by one means or another comprise or collaborate with IADCRO, will generate without a doubt a strong pressure group on those who govern us, so that they understand they are going to lose hundreds of thousands of votes by not modifying the PPP law.  The loss of this great number of votes will be of vital importance to continue in power after the elections in 2012, which are right around the corner. At least I have it clear whom I will not vote for in the next elections if the PPP law is not modified. 
Before gaining power in 2004 the PSOE promised the modification of the PPP law once installed and to date, they have still not complied after having more than enough time to do so. Those of us who believed voted for them, even in the 2008 elections, and still hope for the modification of the PPP law, like idiots, meanwhile, our dogs and ourselves continue to suffer the negative consequences brought forth by the PPP law. It causes indignation and enough is enough. 
For my part I will continue to spread the information of IADCRO until such time as the PPP law is modified, not before. 
And what about you? Are you going to sit there and do nothing, watching how they silently and diplomatically exterminate one and another breed? Maybe even yours? 
YOU NOW HAVE THE OPPORTUNITY THAT YOU HAVE ALWAYS WAITED FOR. "there is strength in unity". MODIFICATION OF THE BSL LAW IS IN YOUR HANDS.  IT IS YOUR DECISION. We are counting on you.
Mariano Peinado
IADCRO & FIAPBT
(Thanks Mario for traslate this section)
What can I do for to help against this INJUSTICE?
"Are crazy the people? No, the people are MANIPULATED ". (José Luis Sampedro)
"Who imposed hide the TRUTH, clearly demonstrates be GUILTY to a greater or lesser degree. No matter who likes it or not, it can not hide or stop the TRUTH."(mp)
- The 10 Strategies of Media Manipulation by Noam Chomsky: http://theinternationalcoalition.blogspot.com.es/2011/07/noam-chomsky-top-10-media-manipulation_08.html
"You can fool some all the time and all people some time, but you can not fool all the people all the time." (Abraham Lincoln)
In order to know what you could make by yourself to help in this RIGHT CAUSE, you can watch and spread the information of the Links that we add next and the Links that also you found within these and you will obtain diverse and varied information, which will guide to you very well to know how that to make to help in this RIGHT CAUSE:
TRIBUTE TO NICK AND HIS PIT BULL ROCCO: http://www.fiapbt.net/nick.html
TRIBUTE TO NICK, IN REPRESENTATION OF ALL THE RESPONSIBLE OWNERS, WHICH UNDERGO IMPOTENT AND DESPERATE OF DIVERSE WAYS THE BSL, DDA, LAW PPP, ETC. AND TRIBUTE TO ROCCO, IN REPRESENTATION OF ALL THE CRIMINALIZED, DISCRIMINATED, MISTREATED AND ASSASSINATED DOGS, THE SAME AS A RESULT OF DIVERSE WAYS FOR THE BSL, DDA, LAW PPP, ETC.
http://www.facebook.com/photo.php?fbid=10150232708706133&set=a.451449941132.245086.271421886132&type=1&theater
Thank you very much for your help and support the CRIMINALIZED & DISCRIMINATED the breed dogs in this right cause together its RESPONSIBLE owners.
You can see the next places for to understand how can you help:
IADCRO METHOD. THE IMPORTANCE OF THE DIFFUSION TO SECURE TO MODIFY THE BSL: http://www.iadcro.com/diffusion.html
How can I help to defense the discriminations breed dogs by the BSL?    http://www.iadcro.com/information2.html
THE ACTOR NICK SANTINO SUICIDED BY HIS PIT BULL www.fiapbt.net/nick.html
ALERT IN NORTH CAROLINA & VENEZUELA Inside the Link, you can see the information first in English and after the same information in Spanish.
IADCRO INFORMATION  LAST ACTUALITATION JUANUARY 14, 2012 http://www.iadcro.com/iadcroinformation.html  
http://www.fiapbt.net/TVrecogidafirmas.html
The First International IADCRO Congress celebrated in Madrid, Spain, has been everything a success, in where HAS BEEN DEMONSTRATED SCIENTIFICALLY THE NON EXISTENCE OF DANGEROUS OR POTENTIALLY DANGEROUS BREEDS DOGS:
http://www.iadcro.com/informationcongress.html
Mortal statistics of attacks of dog to people: http://www.fiapbt.net/statistics.htm
MASS MEDIA MANIPULATION AND FALSE INFORMATION. STUDY ABOUT THE WAY OF WORK THE MASS MEDIA. The 11 strategies of mediatic manipulation:
http://es.babelfish.yahoo.com/translate_url?doit=done&tt=url&intl=1&fr=bf-home&trurl=http%3A%2F%2Fwww.iadcro.com%2F11estrategiasmanipulacion.html++++&lp=es_en&btnTrUrl=Traducir (Translate by Internet)
ORIGINAL WROTE ABOUT THE FALSE INFORMATION AND MANIPULATION IN BY THE MASS MEDIA. SPANISH: : http://www.iadcro.com/11estrategiasmanipulacion.html   --  http://www.iadcro.com/19june.html
SAY YES TO LIFE
http://www.fiapbt.net/sialavida.html
FIAPBT RESCUE DEPARTAMENT WITH AMERICAN PIT BULL TERRIER.  (PIT BULL): http://www.fiapbt.net/rescate.html
AMERICAN PIT BULL TERRIER CANINE HEROS, THOR  - ANGEL - NIPI, etc:  http://www.fiapbt.net/recognition.html  
IADCRO & FIAPBT Department of Therapy attended physical and psychic handicappeds with AMERICAN PIT BULL TERRIER. (PIT BULL):  http://www.iadcro.com/terapia.html
THE REAL NATURE OF THE APBT PHOTOGRAPHED THROUGHOUT OF THE HISTORY. IS BETTER A IMAGE THAM THOUSAND WORDS:  http://www.fiapbt.net/fotosbuenas.html
ALSO, YOU CAN SEE IN VIDEO:  INNOCENTS  www.fiapbt.net/innocents.html - http://www.youtube.com/watch?v=lxX1TY6hU_8
AMERICAN PIT BULL TERRIER HEROS: http://www.understand-a-bull.com/Articles/HeroicPitties/HeroicPitties.htm
<![if !vml]>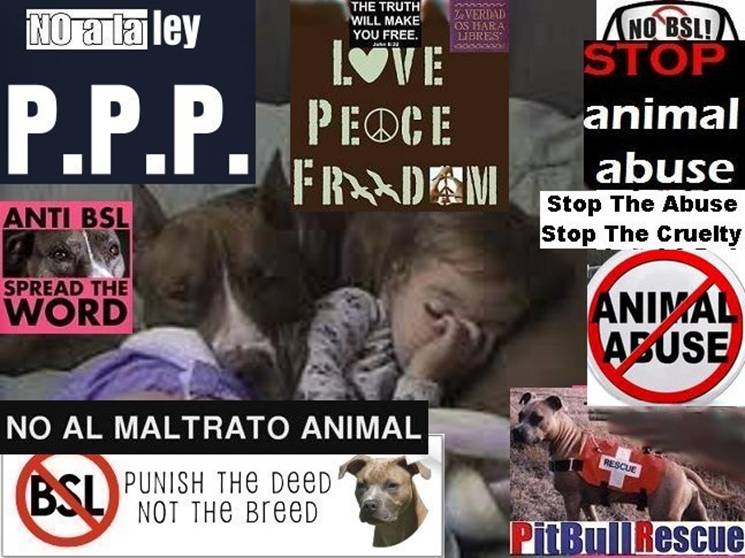 <![endif]>
THE FIRST OLYMPIC GAMES (JJ.OO) IN THE CANINE SPECIE HISTORY: www.fiapbt.net/JJ.OO..html 
VIDEO 1: MY GUARDIAN ANGEL IS A PIT BULL http://www.youtube.com/watch?feature=player_embedded&v=kn49QsG-ifI  
VIDEO 2: FELIZ NAVIDAD http://www.youtube.com/watch?v=eG3cXhXzaxQ
THE GREAT IMPORTANCE TO KEEP INTACT THE PERSON & THE FAMILY VALUES AND PRINCIPLES IN THE SOCIETY:
http://www.iadcro.com/christmaspic.html
http://www.iadcro.com/stopbsl.html 
Punísh the deed not the breed. NO BSL. NOT TO THE ANIMAL MISTREAT. NEVER MORE.
http://www.facebook.com/photo.php?fbid=10150436186446133&set=a.451449941132.245086.271421886132&type=1&theater 
TO ENJOY THE PEACE WITH THE TRUTH, DOING THE RIGHT AND WITH JUSTICIE, ACCORDING TO YOUR SOUL INDICATE AND GUIDE IT TO YOU.
TRUTH REFLECTIONS: http://www.villaliberty.org/thetruthandme.html
ALL WE US HELP TO ALL US, THAT IS THE QUESTION FOR TO GET THE WELL-BEING OF THE HUMANITY.
Examples:
Pit Bull saves the life to all the family:
http://www.fiapbt.net/thor2.html
Children to save the life to a puppie:
VIDEO: http://www.youtube.com/watch?v=BmMWPf9RQfg&feature=related
THOUSANDS OF THANKS TO ALL FOR YOUR HELP AND UNDERTANDING: http://www.villaliberty.org/thearrival.html 
THE SECRET:  http://www.youtube.com/watch?v=swkvVqtsBR8&feature=fvw
FIAPBT: http://www.facebook.com/pages/FEDERACION-INTERNACIONAL-DEL-AMERICAN-PIT-BULL-TERRIER/271421886132?sk=wall – www.fiapbt.net
IADCRO: www.iadcro.com
STOP BSL Right Now: http://www.facebook.com/pages/STOP-BSL-Right-Now-STOP-Ley-PPP-Ya/199202086839811?sk=wall
<![if !vml]>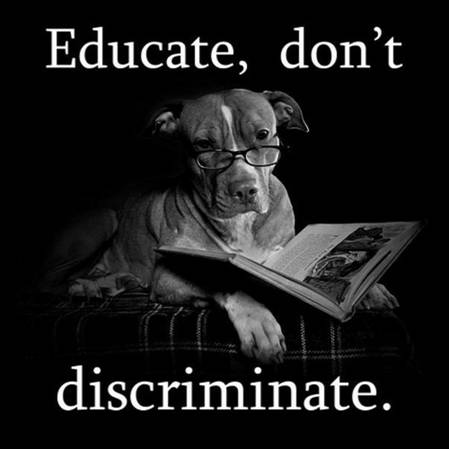 <![endif]>
<![if !vml]>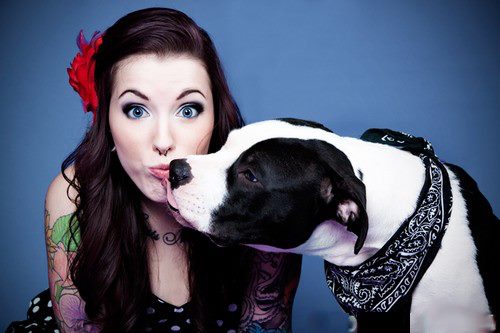 <![endif]> <![if !vml]>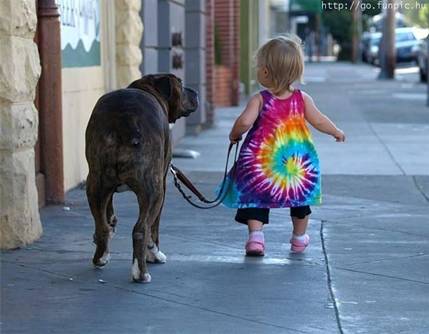 <![endif]>
LAST ANONYMOUS VIDEO: http://www.youtube.com/watch?v=3RInjUJikQ0&feature=related
---------------------------------------------------------------------------------------------------------------------- 
<![if !vml]>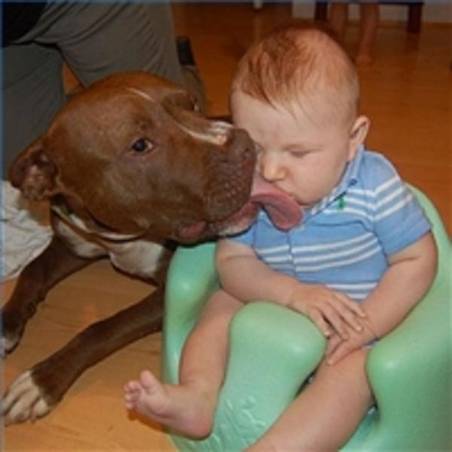 <![endif]>  <![if !vml]>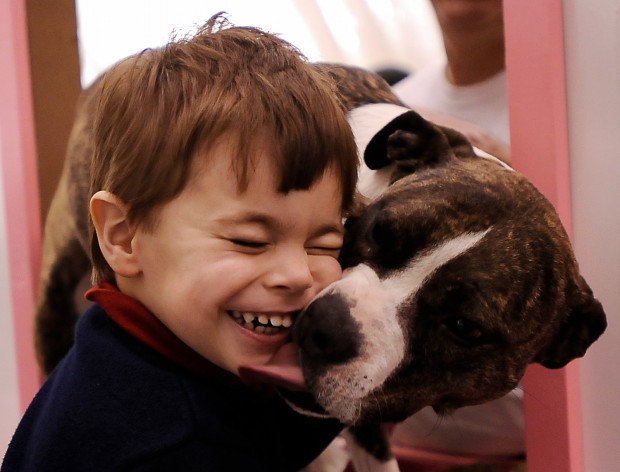 <![endif]>
<![if !vml]>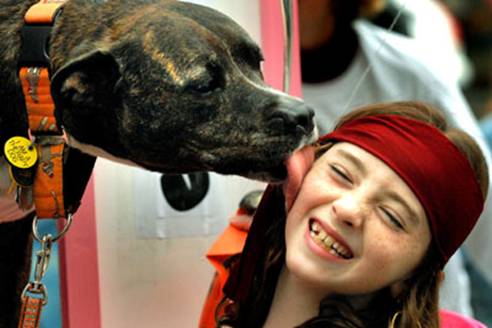 <![endif]> <![if !vml]>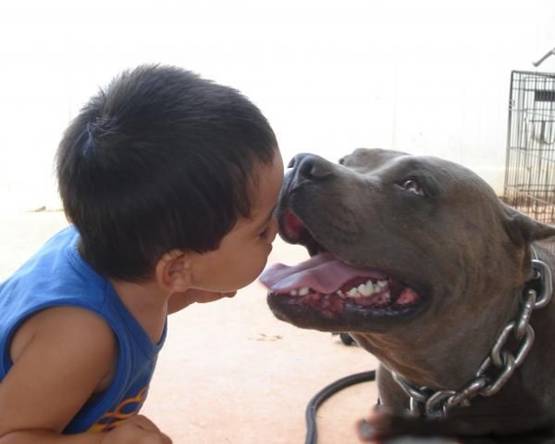 <![endif]>
<![if !vml]>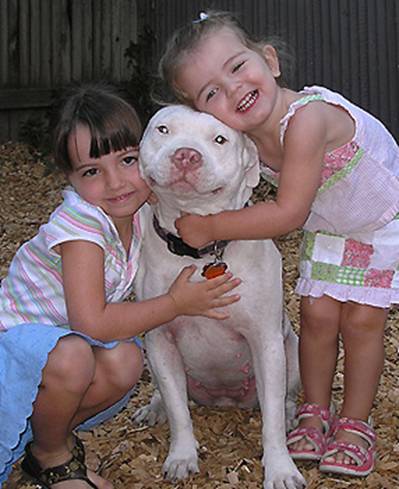 <![endif]> <![if !vml]>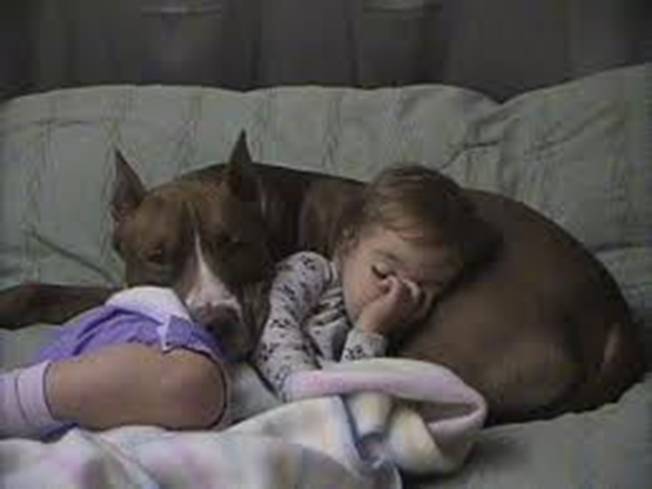 <![endif]> 
<![if !vml]>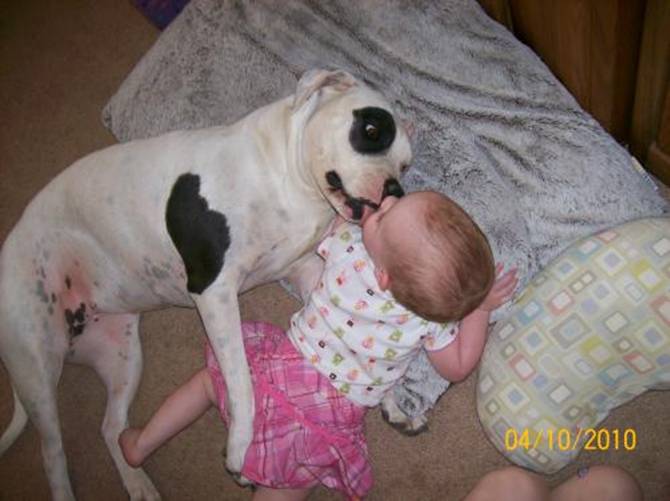 <![endif]> <![if !vml]>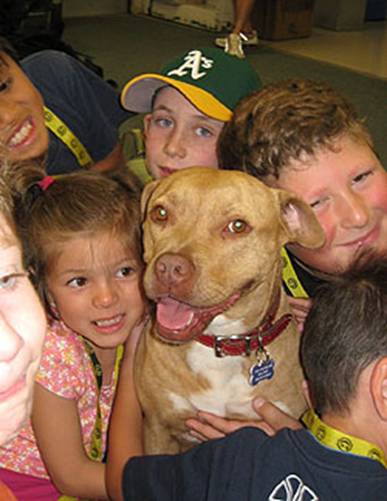 <![endif]> 
<![if !vml]>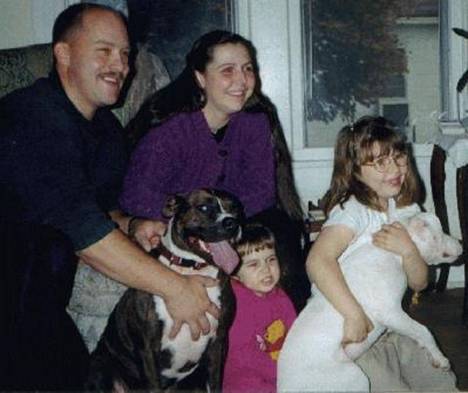 <![endif]> <![if !vml]>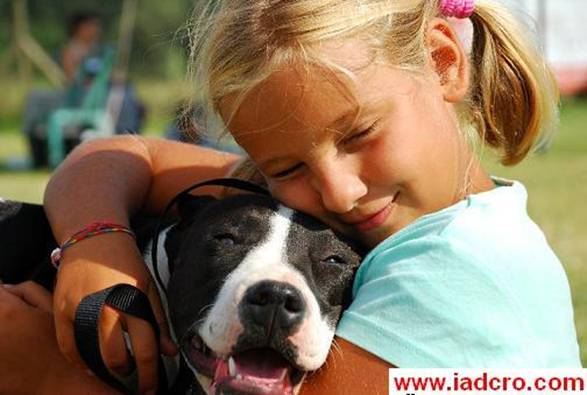 <![endif]> <![if !vml]>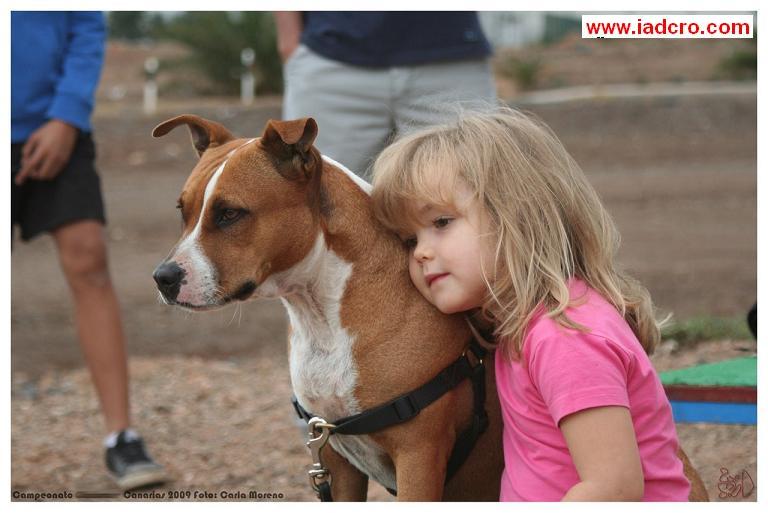 <![endif]>  <![if !vml]>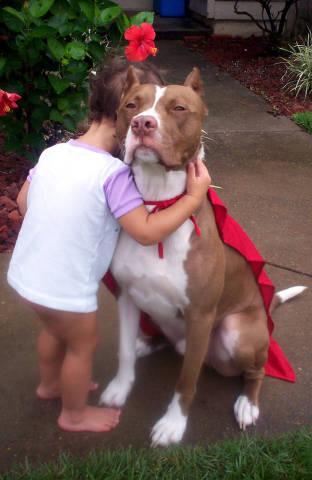 <![endif]> 
<![if !vml]>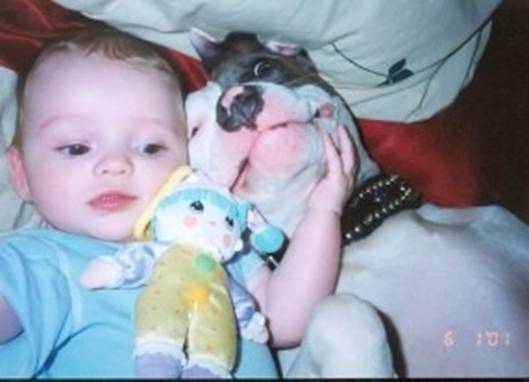 <![endif]> <![if !vml]>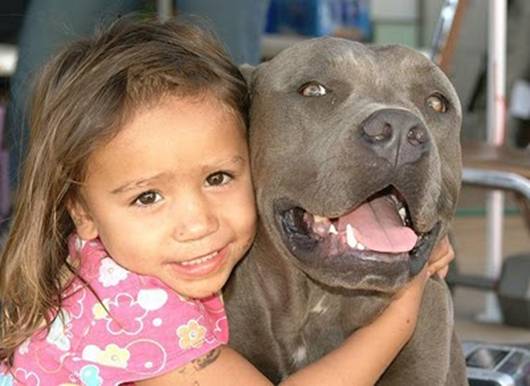 <![endif]>
<![if !vml]>
<![endif]> <![if !vml]>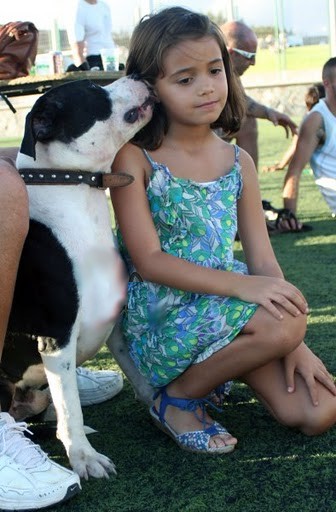 <![endif]>
<![if !vml]>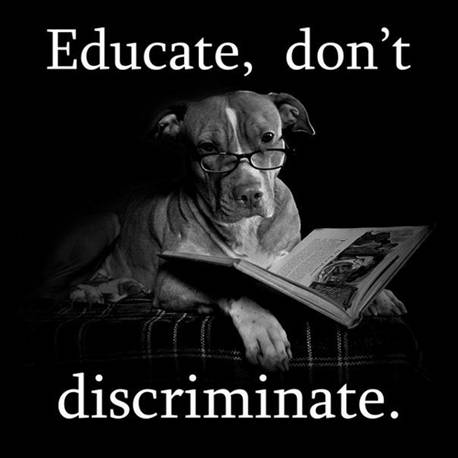 <![endif]> <![if !vml]>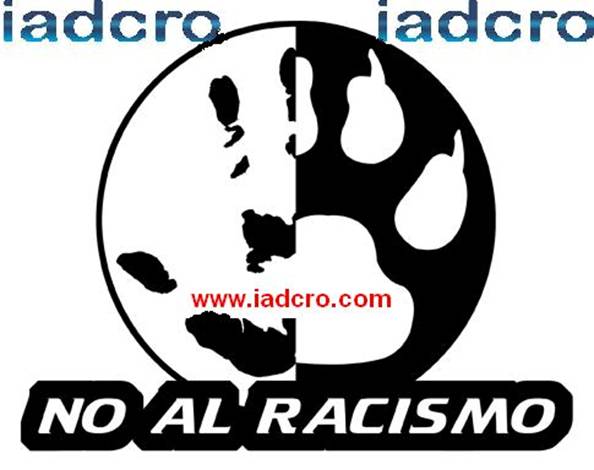 <![endif]>
IADCRO INFORMATION UPDATED JANUARY 12, 2012
Since IADCRO we thank so much to all the collaborators, by his offer in helping in this right cause. At the moment the way in that they can collaborate with IADCRO and help in this right cause, is using METHOD IADCRO http://www.iadcro.com/diffusion.html  
Also spreading all the information that you think that is important, which you can see reflected in the IADCRO Web site or in other places that we are not, in which defend the same ideal that us and by priorities according in your criterion. At the moment, the present information and for this reason the more consider at the time to spreading in any means and where you can, is the following one:
Not more criminalisations nor discriminations by the race. http://www.iadcro.com/iadcrofb.html (In English & Spanish)
......................................................
If you wish it, you can spread the this information of all the ways that you think that are ok, especially copying and paste the information that appears in the letters sent to the top leaders of the country soliciting the BSL modification, for being the updated information more, these letters of request or requirement you can find it inside of  "ALERTS" and take it as your own letters. If you wish it also, you can appear as IADCRO members if you are not it yet, when you are going to send this information to the authorities or mass media.