INFORMACION IADCRO ACTUALIZADA EL 10 DE MAYO DE 2011  --  IADCRO INFORMATION UPDATED MAY 10, 2011
http://www.iadcro.com/iadcroinformation.html (new)
FRIENDS WEB SITES – PAGINAS AMIGAS
PASOS QUE SE DIERON PARA ORIGINARSE LA LEY PPP http://www.iadcro.com/pasosLeyppp.html
UNA PEQUEÑA PARTE DE LA OTRA HISTORIA DE ESPAÑA JAMAS CONTADA. RAICES DE LA LEY PPP  http://www.iadcro.com/raicesleyppp.html
LA PRUEBA http://www.iadcro.com/rsce.html
¿POR QUE OCURRE LA ALARMA SOCIAL EN TORNO A LAS RAZAS DE PERROS?. http://www.fiapbt.net/alarma.html
EL METODO IADCRO. LA IMPORTANCIA DE LA DIFUSION PARA CONSEGUIR EL OBJETIVO http://www.iadcro.com/difusion.html
LOS PROFESIONALES ETOLOGOS HABLAN DE LAS RAZAS POTENCIALMENTE PELIGROSAS DESDE EL PUNTO DE VISTA CIENTIFICO. 
ETHOLOGY Links ETOLOGIA:
      <![if !vml]>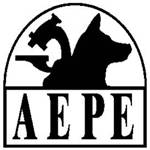 <![endif]>          <![if !vml]>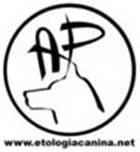 <![endif]>     <![if !vml]>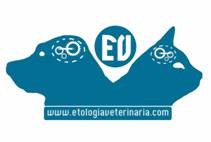 <![endif]>
        http://www.aepe.net           http://etologiacanina.net   http://www.etologiaveterinaria.net
<![if !vml]>

<![endif]>       
                                      http://es.geocities.com/adiestramiento_etologia
 <![if !vml]>

<![endif]> 
   <![if !vml]>

<![endif]> www.FIAPBT.net          
      INTERNATIONAL AMERICAN PIT BULL TERRIER FEDERATION (FIAPBT)
   <![if !vml]>

<![endif]> www.villaliberty.org
  <![if !vml]>

<![endif]> 
                       http://www.tinet.cat/~jcgg/Principal.htm
FIAPBT LINKS http://www.villaliberty.org/APBTLINKS.html
<![if !vml]>

<![endif]>  http://www.iadcro.com/duenopeligroso.html
http://defendamosalospittbullenvenezuela.blogspot.com 
<![if !vml]>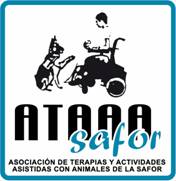 <![endif]> www.ataaasafor.es     
IADCRO   <![if !vml]>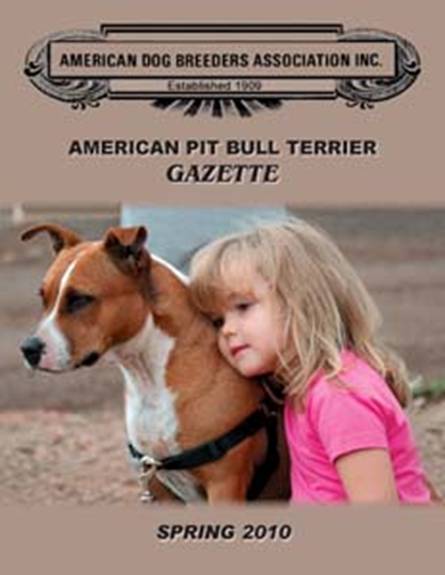 <![endif]> IADCRO
    CAMPEONATO DE EUROPA DE MARATHONPIT 2009
     * Campeonato MarathonPit  2009   * Video Campeonato MarathonPit 2009 
English
IADCRO and the FIAPBT thank so much to all representatives, members and collaborators, for the important effort that they are doing in the diffusion of all related with the defense of the discriminated breed dogs and continue doing everything what are in his hands and within of his possibilities, to secure the objectives of this just cause, by many disadvantages that are in the way . The diffusion of the IADCRO information, is what it really gives the force to us to be able to press suitably to the Governments of the countries that contemplate the BSL and in this way, to be considered. Consequently to this last, we would have more possibilities so that the Law was annulled or modified according to our request, in right terms for the dogs of any breed or cross.
How can I help in this just cause, as is the defense of the dogs pertaining to certain breed dogs? http://www.villaliberty.org/howcanido2.html
We can spread, pass it on to all our contacts, to mass media, in public forums of Internet (dogs forums, animal, nature, human rights, etc.) and all the ways that we will can think to spread the more effectively possible the information that appears in the IADCRO Web site, to try to humbly secure to the collaboration and help that could contribute to us the fans and lovers of the animal rights. Without this collaboration and help, the situation will not allow us to acquire the force that we needed to secure the objective.
The information with that you can begin to spread would be by priorities. At the moment most urgent to spread is the Venezuela and Denmark information for being present, then that is the information with which it would begin to bomb in your diffusion, after this either the more calmly, would be taking more IADCRO  information always in the high-priority way the more in your opinion or criterion of each: http://www.iadcro.com/information.html
Some times, you would watch the cover of the IADCRO Web site www.iadcro.com  or FIAPBT www.fiapbt.net , since if they leave new alert would reflect in that place. Also we can watch in the section of the last news to acquire this information: http://www.villaliberty.org/ultimasnoticias.html  based on the priority that has this alert of help, is in the way that we would guide ourselves at the time of the diffusion help. I hope that with these slight knowledge, it serves to orient to all those that are showing interest in helping in this right cause and they do not know like doing it. However, any type of doubt, you can write to:
Mariano Peinado: iadcro@iadcro.com  fiapbt@fiapbt.net  villaliberty@villaliberty.org
Iñaki Goya Delegations Coordinator: inakigoya@yahoo.es  .
Thanks to all for being like you are, making good the proverb that says; "United we stand". Without your endorsement and help, this just cause we would have lost it since the beginning. Your not change never.
                             Mariano Peinado
IADCRO: http://www.iadcro.com & FIAPBT: http://www.fiapbt.net
----------------------------------------------------------------------------------------------------------------------------
Español                 
IADCRO y la FIAPBT agradecen mucho a todos sus representantes, miembros y colaboradores, el esfuerzo tan importante que realizan en la difusión de todo lo relacionado con la defensa de las razas discriminadas y haciendo todo lo que esta en su mano y dentro de sus posibilidades, para conseguir los objetivos de esta justa causa, a pesar de las trabas e inconvenientes que sufren en su contra, por parte de algunos que no les gusta que aflore la verdad y lo justo. La difusión de la información de IADCRO, es lo que realmente nos da la fuerza para poder presionar adecuadamente a los Gobiernos de los países que contemplan Leyes del tipo PPP o BSL y de esta manera, ser tenidos en cuenta. Consecuentemente a esto último, tendríamos más posibilidades para que la Ley fuera anulada o modificada conforme a nuestra petición, en términos justos para los perros de cualquier raza o mestizo. 
¿Cómo ayudar en esta justa causa, como es la defensa de los perros pertenecientes a unas ciertas razas caninas? http://www.villaliberty.org/howcanido.html
Podemos difundir, corriendo la voz a todos nuestros contactos, a los medios de comunicación, en foros públicos de Internet (foros de perros, animales, naturaleza, derechos humanos, etc.) y de todas las maneras que se nos pueda ocurrir para difundir lo más eficazmente posible la información que aparece en la Web de IADCRO, para intentar conseguir humildemente la colaboración y ayuda que nos podrían aportar los aficionados y amantes de los derechos de los animales. Sin esta colaboración y ayuda, la situación no nos permitirá adquirir la fuerza que necesitamos para conseguir el objetivo.
La información con la que pueden comenzar a difundir sería por prioridades. En estos momentos lo más urgente a difundir es lo de Venezuela, lo de Dinamarca por ser lo más actual, entonces esa es la información con la que comenzaría a bombardear en mí difusión, después de esto ya más tranquilamente, iría cogiendo más información de IADCRO siempre de la manera más prioritaria en mi opinión, esto ya a criterio de cada uno: http://www.iadcro.com/informacion.html
De vez en cuando, miraría la portada de la Web de IADCRO www.iadcro.com o de la FIAPBT www.fiapbt.net , ya que si salen nuevas alertas de socorro reflejarían en ese lugar. También podemos mirar en la sección de últimas noticias para adquirir dicha información: http://www.villaliberty.org/ultimasnoticias.html en función de la prioridad que tengan dichas alertas de socorro, es en la manera que nos guiaríamos a la hora de la difusión de ayuda. Espero que con estas nociones, sirva para orientar a todos aquellos que están mostrando interés en ayudar en esta justa causa y no saben como hacerlo. No obstante, cualquier tipo de duda, pueden dirigirse a:
Mariano Peinado: iadcro@iadcro.com  fiapbt@fiapbt.net  villaliberty@villaliberty.org
Iñaki Goya coordinador Delegaciones: inakigoya@yahoo.es 
Gracias por estar ahí y ser como sois, haciendo bueno el refrán que dice; "En la unión esta la fuerza". Sin vuestro respaldo y ayuda, esta justa causa la tendríamos perdida desde el comienzo. No cambiéis nunca.
                                                                            Mariano Peinado
                 IADCRO: http://www.iadcro.com & FIAPBT: http://www.fiapbt.net
       EUROPE MARATHONPIT CHAMPIONSHIP 2009
                 * The MarathonPit Championship 2009 Video MarathonPit Championship 2009  
               The FIAPBT as always, fighting to show the society the positive image of the breed.
    IADCRO  <![if !vml]>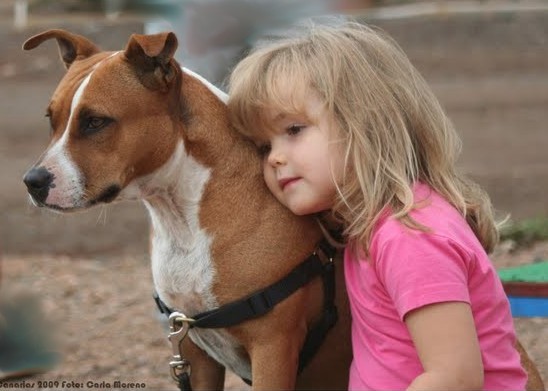 <![endif]> FIAPBT
                                                                                                      &