INTERNATIONAL ASSOCIATION FOR DEFENSE CANINE AND HIS RESPONSIBLE OWNERS (IADCRO) (ASOCIACION INTERNACIONAL DE DEFENSA CANINA Y SUS DUEÑOS RESPONSABLES) www.iadcro.com  iadcro@iadcro.com
"Punish the deed, not the breed" <![if !vml]>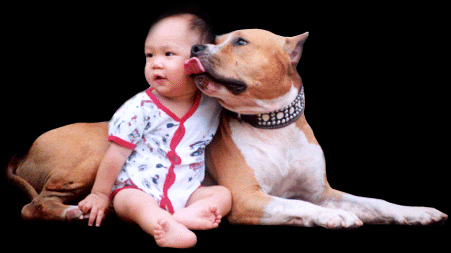 <![endif]> "Castiga el hecho y no a la raza.
                                 ¡¡¡Stop DISCRIMINACIÓN!!!
           @ El Pit Bull y las PELEAS de PERROS (new) @ The Pit Bull and the FIGHTING DOGS (new)
INVESTIGACIÓN Perros Potencialmente Peligrosos  (PPP) y la nueva Ley de "Bienestar" Animal de España.
      ENTREVISTA de la Periodista Dª Julia Marco a Mariano Peinado, IADCRO España & FIAPBT
                       LA MUJER en la Historia del Pit Bull  @ The WOMAN in Pit Bull History  
                  ATENCIÓN con el Ante Proyecto de Ley del Supuesto Bienestar Animal
¿Es cierto que se acerca el final de la Injusta DISCRIMINACIÓN de las 8 razas caninas y de millones de perros mestizos en España???
❤ Los Científicos GENETISTAS hablan ❤ Desenmascarando a los ESTAFADORES que degeneran las razas caninas ❤
❤ The GENETICISTS Scientists speak ❤ Unmasking the SCAMMERS that degenerate the breed dogs ❤
                             – COMUNICADO de IADCRO España & FIAPBT del 15 de Junio de 2020 –
                 S.O.S. AMERICAN PIT BULL TERRIER & Others Breeds in Ley PPP & BSL. IADCRO
                                                               --------------------------------------------------------------------------
        DELEGACIONES IADCRO DELEGATIONS
@ INFORME SOBRE LEY PERROS POTENCIALMENTE PELIGROSOS y Conclusiones. Por Dª Rosana Álvarez Bueno Veterinaria especialista en Medicina del comportamiento Acredit. AVEPA en Medicina del comportamiento Etolia (12 de Marzo de 2020)
@ IADCRO & FIAPBT al Presidente del Gobierno de España @ ENEMIGOS ÍNTIMOS @ INTIMATE ENEMIES
@ RESUMEN del SIMPOSIO INTERNACIONAL de la FIAPBT & IADCRO en Colombia (28 de Septiembre de 2019)
INFORMACIÓN que los propietarios responsables deberían conocer, para saber defender adecuadamente a sus animalitos.
INFORMATION that the responsible owners should know, for to know defending adequately to his doggies.
        IADCRO INFORMATION - GENERAL - INFORMACION DE IADCRO
                                             Resolución de Pantalla 1280 X 800 Píxeles --  Screen Resolution 1280 X 800 Pixels