INTERNATIONAL ASSOCIATION FOR DEFENSE CANINE AND HIS RESPONSIBLE OWNERS (IADCRO) (ASOCIACION INTERNACIONAL DE DEFENSA CANINA Y SUS DUEÑOS RESPONSABLES) www.iadcro.com  iadcro@iadcro.com
"Punish the deed, not the breed" <![if !vml]>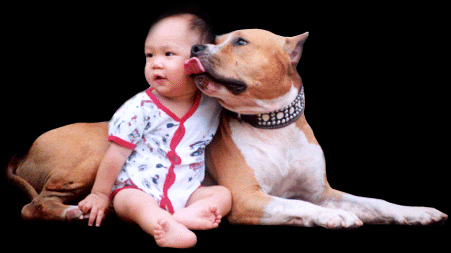 <![endif]> "Castiga el hecho y no a la raza.
                                 ¡¡¡Stop DISCRIMINACIÓN!!!
Dicen qué van a quitar las siglas PPP, pero les ponen otras siglas diferentes, ¿Y eso de que sirve si no es solo para Justificar lo Recaudatorio y hacer el paripé? ¿Y qué hay de la DISCRIMINACIÓN que iban a eliminar??? Con tantos requisitos que se tienen realizar bajo la normativa de la nueva Ley de supuesto Bienestar animal, obviamente pasando por Caja, ¡¡¡La DISCRIMINACIÓN será aumentada considerablemente!!! Necesitan DISCRIMINAR para Justificar lo Recaudatorio ante los ojos y el poco cerebro de los sin Personalidad ni Criterio, los aborregados en resumen. Nos toman por tontos y nos lo dicen a la cara…
Continua en el siguiente enlace: https://www.facebook.com/FIAPBT/photos/a.451449941132/10160660438886133
                 LA MUJER en la Historia del Pit Bull (new) @ The WOMAN in Pit Bull History (new)
                  ATENCIÓN con el Ante Proyecto de Ley del Supuesto Bienestar Animal
¿Es cierto que se acerca el final de la Injusta DISCRIMINACIÓN de las 8 razas caninas y de millones de perros mestizos en España???
❤ Los Científicos GENETISTAS hablan ❤ Desenmascarando a los ESTAFADORES que degeneran las razas caninas ❤
❤ The GENETICISTS Scientists speak ❤ Unmasking the SCAMMERS that degenerate the breed dogs ❤
                             – COMUNICADO de IADCRO España & FIAPBT del 15 de Junio de 2020 –
                 S.O.S. AMERICAN PIT BULL TERRIER & Others Breeds in Ley PPP & BSL. IADCRO
                                                               --------------------------------------------------------------------------
        DELEGACIONES IADCRO DELEGATIONS
@ INFORME SOBRE LEY PERROS POTENCIALMENTE PELIGROSOS y Conclusiones. Por Dª Rosana Álvarez Bueno Veterinaria especialista en Medicina del comportamiento Acredit. AVEPA en Medicina del comportamiento Etolia (12 de Marzo de 2020)
@ IADCRO & FIAPBT al Presidente del Gobierno de España @ ENEMIGOS ÍNTIMOS @ INTIMATE ENEMIES
@ RESUMEN del SIMPOSIO INTERNACIONAL de la FIAPBT & IADCRO en Colombia (28 de Septiembre de 2019)
INFORMACIÓN que los propietarios responsables deberían conocer, para saber defender adecuadamente a sus animalitos.
INFORMATION that the responsible owners should know, for to know defending adequately to his doggies.
        IADCRO INFORMATION - GENERAL - INFORMACION DE IADCRO
                                             Resolución de Pantalla 1280 X 800 Píxeles --  Screen Resolution 1280 X 800 Pixels